Research business opportunities delivered directly to your mailbox.
Being a marketplace, we attract several international and also domestic market research project opportunities. We deliver the alerts to our suppliers as and when Buyer posts research project with relevant skill requirements. We help our Suppliers quote effortlessly. We not only find new opportunities, but we also follow up on each of them to get feedback post submitting the quote. We weed out not transparent, not commissioning buyers continually to improve enquiry quality for our suppliers.
Sign-up
What is myMRPlace?
---
myMRPlace is a market research projects marketplace that helps buyers reach out suppliers and get comparable research quotes for all kind of research requirements across the world.
Why work with us?
---

International Project
Opportunities
Project enquiries from other research agencies and consulting companies across the world.

Efficient Participation
Convenient interface, no need to create any documents or excel sheets. Giving a comprehensive quote takes only ten minutes on myMRPlace.

Increase your quotes participation
Research inquiries from serious research Buyers on myMRPlace.

Project
Management gets Easier
Smoother project management with messages segregated per project. Dedicated space for project files.

Keep account of all your
cost negotiations
You will be directly working with research buyers with clear project cost understanding.

Financial Transparency
Directly working with research buyers with clear project cost understanding.
What makes a successful myMRPlace Supplier?
---

Fair Priced
You don't charge the 'International Premium'.
Pro-active
Good at anticipating project problems and finding solutions beforehand.
Project Management Expertise
You have teams that excel at project delivery.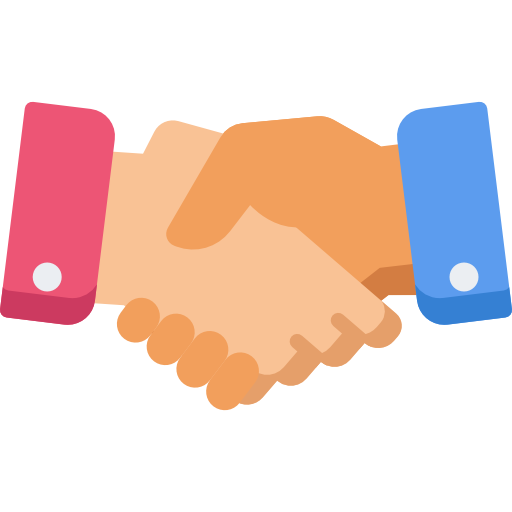 Revered
Research buyers love suppliers who can garner references for their good work
Frequently Asked Questions
---
Sending emails to each other seems easy enough at first thought. However, using emails make the process non-standardized for both you and Buyer. Working through email can create confusion on costs, might require multiple emails and discussions, and it is overall time and efficiency draining for everyone involved. In our experience, both Buyer and supplier end up wasting a lot of time reconciling scope, costs, and other discussion points when done by email. Participating through the website will mean keeping all the project related discussions focused in one place. Moreover, it will take much lesser time to give a quote on the website compared to creating a quote document or proposals.
We follow up with every Buyer posting a project in 15 days or earlier to understand project status. Feedback received from buyers will be posted as project status. Participating suppliers will get a notification for all the project status updates. If the Buyer shortlists you and decides to engage you further in the process, you will hear back from the Buyer directly. If the Buyer chooses to go ahead with someone else, we will let you know about the cost gap between you and the winning supplier as well as factors that did not work for your bid. Feedback customized to your quote will be on best effort basis.
Every enquiry can't be a serious enquiry. Even the buyers wouldn't know whether they will win the project or not. We do restrict buyers who don't commission the project or provide transparent feedback repeatedly.
Each myMRPlace enquiry receives 3 to 4 price quotes on an average. No of bids on your Supplier dashboard indicates the number of participating suppliers.
Nope. We firmly believe that our suppliers should work only at the right margin. We always ask our suppliers to maintain a 20% to 30% margin, excluding myMRPlace transaction fees. Now, if you expect to double the price to what you charge to your domestic client, that's not going to work. Remember, the Buyer is also a market research agency. They want to win the project from their client, and they are also pragmatic like you. They will try to choose a quality supplier that gives a reasonable price. Nothing different than what you will do if you were searching for a supplier for your project.
You will work with the Buyer directly post the project gets commissioned. myMRPlace will work as a facilitator during the project execution. We will help whenever you or Buyer need one.
All the clients will pay you an advance as per the market norms. We don't have any nonpaying clients. Nonpaying clients have no room at myMRPlace. We plan to introduce Escrow and payment services through the website soon to induce more confidence for both Buyer and supplier. If you know any Buyer whom you have worked with but did not pay, please write to us at ganesh@mymrplace.com.
We will be happy to include them in our list of clients that we would never work with post our verification.
You can but only with our written and express permission. Usually, there will be a charge. If you already had a relationship with the Buyer and if you can prove it, we are happy to give you that permission for free. If not, you or the client can pay a one-time circumvention fee to work with each other. We expect you to not engage outside myMRPlace for at least two years.
The clients look at three key parameters:
Fair Price
Supplier capability
Supplier reliability
The fair price is easy to achieve if you take a cost + legit margin approach while quoting. Supplier capability you can showcase by providing the relevant project examples, project assumptions, personnel CVs, cost assumption and cover letter while giving your quote. The most significant assurance of reliability is how your past clients feel about you. Consider getting yourself verified through myMRPlace 'Verified Supplier' functionality. myMRPlace will send emails to buyers specified by you and get independent feedback. It is free and every time you bid for the project buyers will see you as 'Verified supplier', Thus improve your chances of winning the project.